THE FIRST OUTDOOR SHOE WITH CUSTOMIZABLE FIT
FIT. VERSATILITY. Design.

Customizable ski boots are now available for a bit longer, but customizable mountain boots? They are available too, but they are brand new. The Italian ski and mountaineering specialist Tecnica has now developed the Forge. An innovative mountaineering shoe, which is adapted to the shape of the foot with the help of warmth and pressure.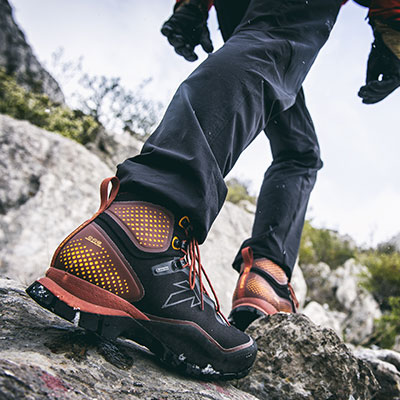 Thanks to the unique and patented CAS machine, we can adjust the fit and footbed to the individual anatomical needs of the customer in just 20 minutes. Outdoor enthusiasts and trekking pros will appreciate the ankle padding and anatomically preformed fit. The top cover eliminates bruises on the ankle and offers unique foot support thanks to the self-closing design.
The Forge is not only customizable, but also extremely thought through. The tongue in overlap design, for example, can not slip, but fits perfectly to the ankle area.
The laces have an extremely robust Kevlar core, so very thin and the coat small knots are incorporated, which provide a firm grip. The lacing can therefore not move so easy. The raised rubber edge protects the shoe even in rough applications.
Tecnica has developed an adaptation system that can be quickly and easily implemented in the store together with the customer without any waiting time.
If customers need an adjustment, we start by heating the footbed with the thermo-heating system. Then we put the footbed in the supplied overcoat. The customer slips in and climbs into a custom-made compression device that forms the footbed directly around the foot.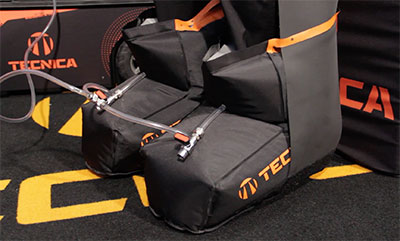 In the second step, the shoe is heated for about eight minutes with a special heating element and also individually adjusted to the foot with compression. The whole process takes about 20 minutes.
A well-spent time for a custom-made outdoor shoe with hitherto unknown fit - for a completely satisfied customer.
Now available in the sports shop Skihütte in Reit im Winkl.